Travel insurance
Due to the uncertainty of the COVID pandemic, we highly recommend that all of our Congress delegates take out travel insurance for their visit to Puerto Rico, which would cover any cancelled travel or lodging costs should you be unable to travel, or medical expenses and/or additional lodging and travel costs should you test positive while in Puerto Rico and be unable to return home according to your original schedule. It is best to do so from one's home country.  The Society is unable to provide financial assistance in the (hopefully very unlikely!) event of travel changes due to contracting COVID.
Hotel – limited block of rooms at discounted rate
We have arranged for a block of rooms at the Courtyard Marriott to be available to delegates at a discounted rate of $120 per night (tax and additional fees extra).  This rate applies for the period of July 13-July 17, and will last through June 13 – however, it is possible that all the rooms at this rate will be fully booked before that date.  A limited number of rooms are also available at the discount rate for the three days before and after the Congress period.  After registering for the Congress, you will receive a registration link, which can be used for booking if you are interested.  (There is no requirement to stay at the Marriott.)
One night's deposit is required upon booking, and is fully refundable if cancelled before June 13.  Single and double rooms are available at the NPSA rate, with a maximum of four adults to a room (for $25 additional charge for the third and fourth adult).  The rate may also be extended for three days before and after the NPSA rate period, subject to availability.
The hotel is three short blocks from the venue.  For details, visit https://www.marriott.com/hotels/travel/sjumr-courtyard-san-juan-miramar/ (however, to receive the NPSA Congress rate, you must use the registration link that will be sent to you after registration).
Please note that the International Neuropsychoanalysis Society does not take financial responsibility for your reservations, should you choose to book a room at the Congress rate.  We will be providing additional recommendations for other hotels in the area, and you are also welcome to search for your own accommodations via the web or a travel agent.
Transport from airport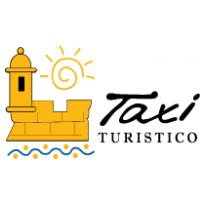 We recommend that everybody utilizes the official taxis (see logo to the right) that are available for the trip from the airport to one's hotel/accommodation. These taxis are the only ones that are allowed to enter the airport (it is flat rate, to be paid in cash only). Please click here for information about taxis in San Juan and the flat rates per zone. Uber rides can only be obtained from outside the airport perimeter. (Uber rides are, however, an option when it comes to visiting other places.) Alternatively, one can rent a car at the airport.
Questions?  Email us at support@npsa-association.org.
Back to Congress – main info page:  click here.