The Family Psychotherapy & Neurosciences
Description:
The main research activities of the group are dedicated to the family psychotherapy problematic in connections with the neuropsychological causation and neuropsychiatry interrelations. 
Group Coordinator: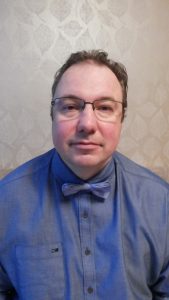 Arseny Tarabanov
Email: emedu@mail.ru

Website:
http://szgmu.ru/rus/pdo/k/103/
Location:
An application is required to join this group.  For details about meeting locations, please contact the group coordinator.
Meeting Schedule:
 Monthly. Special Seminars.
Relevant materials:
For a list of conference publications from this group's members, please click here
For an article by Associate Professor Tarabanov and Professor Edmond Eidemiller, please click here
Photo gallery: 
Disclaimer: All affiliated Regional Groups must contain at least one active member of the International Neuropsychoanalysis Society to be listed on this website. The posting of information on Regional Groups does not imply any endorsement on the part of the Society of a group's activities or philosophies. In addition, the Society is not a credentialing nor qualifying organization, and thus members of Regional Groups are not permitted to use their membership status for promotional purposes.