In honor of the special friendship of three men – Alfred Pritchard Sloan, William Clare Menninger and Karl Augustus Menninger – and in honor of Howard Shevrin, who died in Ann Arbor on January 18, 2018, annual prizes are awarded to an emerging researcher and an established researcher.
2020
The 2020 winners of the Sloan-Menninger-Shevrin Prizes are Linda Brakel (established researcher) and Tali Marron (emerging researcher). The 2021 prizes were possible thanks to gracious gifts from Mr Bob Berry.
LINDA A.W. BRAKEL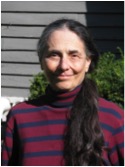 Linda A.W. Brakel's official training is as a psychiatrist/psychoanalyst, but she has developed a keen interest in interdisciplinary work over the last several decades. She has done empirical experimental work regarding the primary processes, developing a simple-to-use independent measure of primary versus secondary processes, the GeoCat. She has investigated primary processes in non-human animals, in an evolutionary biology context. Professor Brakel has also engaged in fields cognate to psychoanalytic theory, notably the philosophy of mind, and the philosophy of action. Lately she has become interested in Experimental Philosophy, and not merely because of its cool nickname – X-Phi. Linda A.W. Brakel is the author of many articles, three co-written books, and four solo books – Philosophy, Psychology and the A-Rational Mind (OUP, 2009); Unconscious Knowing and Other Essays in Psycho-Philosophical Analysis (OUP, 2010); The Ontology of Psychology (Routledge, 2013); and Investigations into the Trans Self and Moore's Paradox (Palgrave-Macmillan, 2021).
TALI MARRON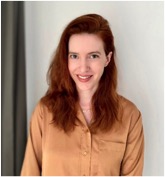 Dr Tali R. Marron is a clinical psychologist, working with children and adolescents at the Shalvata Mental Health Center (Israel), and in a private clinic in Tel-Aviv. Tali completed her PhD at Bar-Ilan University under the supervision of Professor Miriam Faust and Dr Ety Berant. Her PhD title was Neurobehavioral investigation of free associations: The relation between psychodynamic therapy and verbal creativity, and her research constitutes an in-depth investigation of Freudian concepts, specifically of free association, through high-end brain imaging techniques and therapeutic protocols. In her dissertation she used fMRI brain imaging to shed light on the neural mechanisms of free association and on the role of free association in creativity and in therapeutic processes. Several articles based on her dissertation research have since been published. Tali is an active member in the Israeli Neuropsychoanalysis group and a member of the International Neuropsychoanalysis Society.
2021
The 2021 winners of the Sloan-Menninger-Shevrin Prizes are Michael Anderson (established researcher) and Gerd Waldhauser (emerging researcher). The 2021 prizes were possible thanks to gracious gifts from Mr Bob Berry and Mrs Aliza Shevrin.
MICHAEL ANDERSON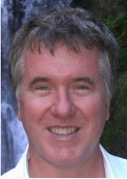 As members of our Society will know, Mike Anderson is the world authority on 'motivated' or active forgetting – a field that has enormous overlap with the classical analytic concept of repression. Professor Anderson is a Senior scientist and programme leader at the MRC Cognition and Brain Sciences Unit at the University of Cambridge, where he studies the cognitive and neural mechanisms underlying forgetting in long-term memory. He has been at the heart of re-energising the classical analytic topic of repression, and the related concept of defence. He has investigated these phenomena at the behavioural, subjective experience and the neurobiological level, and in doing so has been extremely influential in a number of ways. He is a wonderful winner of a prize aimed at better understanding the metapsychology and the brain basis of core psychoanalytic concepts such as repression.
GERD WALDHAUSER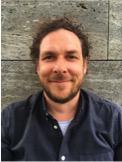 Gerd Waldhauser studied psychology and some philosophy at Saarland University, Germany, earning his MA with a thesis on the experimental investigation of repression and subsequently completing a PhD on the electrophysiological correlates of memory inhibition at Lund University, Sweden. Since then he has aimed at bridging the gap between psychodynamic therapy and basic research. In his research as a cognitive neuroscientist, first at the University of Konstanz and now at Ruhr University Bochum, Gerd employs EEG/MEG, fMRI and TMS to investigate the neural dynamics of memory intrusions and memory control in connection to clinical disorders and psychoanalytic concepts such as repression and defense. In the applied field, he has received training in forensic psychiatry, has worked with psychosomatic inpatients suffering from posttraumatic stress disorder, and is now practicing psychoanalysis in private practice as a training candidate of the German Psychoanalytic Association.