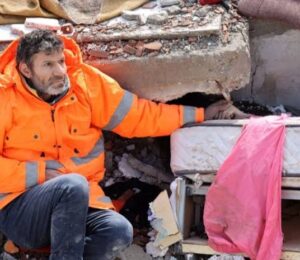 The International Neuropsychoanalysis Society is devastated by the terrible circumstances in Turkey brought about by the recent earthquake. Our thoughts are with all of those who have been affected.
We received the following message from our dear colleagues in Turkey. We strongly endorse the need for support and commend the tireless efforts that our Turkish colleagues are making to assist. We urge our members to offer support where possible.
Türkiye has recently been struck by a devastating earthquake, which effected 10 cities, with 15 million people. More than 50 thousand lost their lives, thousands remained under the rubbles. The survivors need shelters, food, medical supplies, and HOPE. The Turkish NPSA Group is actively involved in psychological first aid.
As the International Society for Neuropsychoanalysis, we call your help for those in need by making donations to the NGO's who are actively working in the field:
AHBAP CHARITY: