One of the principle aims of the Neuropsychoanalysis Association is to provide resources and opportunities for dialogue between clinicians, researchers, and the wider public, as we engage in the challenging and exciting interdisciplinary project of neuropsychoanalysis. Here we list the resources currently available on our site; much more is to come!
NPSA Clinical Register            Video Resources                   Reading        
Training & Research Opportunities           NPSA Learning platform

Continuing Professional Development (CPD)
NPSA Clinical Register
The Clinical Register of the International Neuropsychoanalysis Society records the names of current members of the Society who have undergone specialist training, based in neuropsychoanalytic knowledge, that enriches their existing training in a clinical discipline.
Please click here for further information and to view the Clinical Register.
Video Resources
We offer a very interesting series of educational videos.
The first is a series of eleven videos by Mark Solms that provides an introduction to clinical neuropsychology.
The second is a series of fourteen videos by Mark Solms that is aimed at introducing clinical neuropsychoanalysis to psychiatrists, neurologists and psychoanalysts.
We publish videos of talks given at the Arnold Pfeffer Center for Neuropsychoanalysis of the New York Psychoanalytic Society and Institute, and videos of talks given at our congresses of the International Neuropsychoanalysis Society. Please click here to access these videos.
We now also have a growing video catalogue of NPSA lectures, Regional Group webinars, and large meetings available. Please click here to access the recordings of these events.
Reading
Bridging between two vast domains is a huge challenge. Those starting out can particularly benefit from recommendations for where to begin. We have created a number of specialized reading lists, with more to come.  To read about them, please click here.
Of course, one of the best sources is our journal, Neuropsychoanalysis, which features work from prominent researchers, clinicians, and other thinkers on a wide variety of topics. To read more about the journal, click here. Note that Society members can get online access to current and past issues (join or renew by clicking here).
Just getting started? We recommend any of the following books for great overviews and introductions to the brain-mind dialogue:
The Brain and the Inner World, Mark Solms and Oliver Turnbull, 2002: Other Press.
The Archeology of Mind, Jaak Panksepp and Lucy Biven, 2012: Norton.
The Brain That Changes Itself, Norman Doidge, 2007: Penguin.
Clinical Studies in Neuro-Psychoanalysis, Karen Kaplan-Solms and Mark Solms, 2001: Other Press.
Consciousness and the Brain, Stanislas Dehaene, 2014: Penguin Books.
From the Couch to the Lab: Trends in Psychodynamic Neuroscience, Aikaterini Fotopoulou, Donald Pfaff, and Martin A. Conway, eds. 2012: Oxford University Press.
Self Comes to Mind, Antonio Damasio, 2012: Vintage.
Training and research opportunities
There are a growing number of programs, institutions and laboratories in various parts of the world where individual postgraduate research and training opportunities exist within the broad field of neuropsychoanalysis. In light of this, we have begun to compile a list of NPSA-friendly programs that provide neuropsychoanalytically related coursework. We are also developing a list of NPSA-friendly labs where research-related opportunities can be found.
These are works in progress and we welcome additions to these lists – if you have a lab or department to add to these lists, please email Dr Ross Balchin at rbalchin@npsa-association.org.
To view the list of NPSA-friendly programs around the world, please click here.
To view the list of NPSA-friendly labs around the world, please click here.
NPSA Learning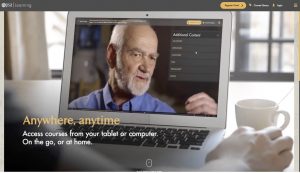 NPSA Learning is an innovative web-based portal to study the mind and brain. This online curriculum provides a window into a world of clinical insights and research findings, offering a forum for leading researchers and clinicians from both psychodynamic and biological perspectives.
Navigate a series of easily accessible video-based courses by a range of well-known authorities, from disciplines including neuropsychology, neurology, psychiatry, clinical psychology, and psychoanalysis.
Each course is comprised of chapters, with assessments at the end of each in order to test one's knowledge. Each lecture comes with additional content: scientific and scholarly literature, glossary definitions, transcript functionality, and images and slides to illustrate concepts. Easily navigate between course chapters to find content of interest.
As part of the NPSA Learning experience, you have a personalized "My Study" account page that will direct you immediately to the place where you previously left off. Track your progress, and see your current and completed courses, as well as courses yet to be explored.
New courses will be added to the platform on a regular basis.
Discounted prices are offered to NPSA Society members.  (If you are a new member, please allow 24 hours for the membership discount to appear when you select a course for purchase.)
Please click here for more information and to access the platform.
Continuing Professional Development (CPD)
All of our NPSA Learning courses, and the majority of the webinars that we host, are accredited and CPD certified by The CPD Certification Service. Please click here to learn more.