8th Triennial Symposium on Psychoanalysis and the Arts
DATE FOR 2021 TO BE ANNOUNCED
DUE TO RECENT DEVELOPMENTS REGARDING COVID-19 WORLDWIDE, THE PLANNING COMMITTEE HAS DECIDED TO MOVE THE SYMPOSIUM TO MAY 2021. DATE YET TO BE DECIDED – MORE INFORMATION WILL FOLLOW.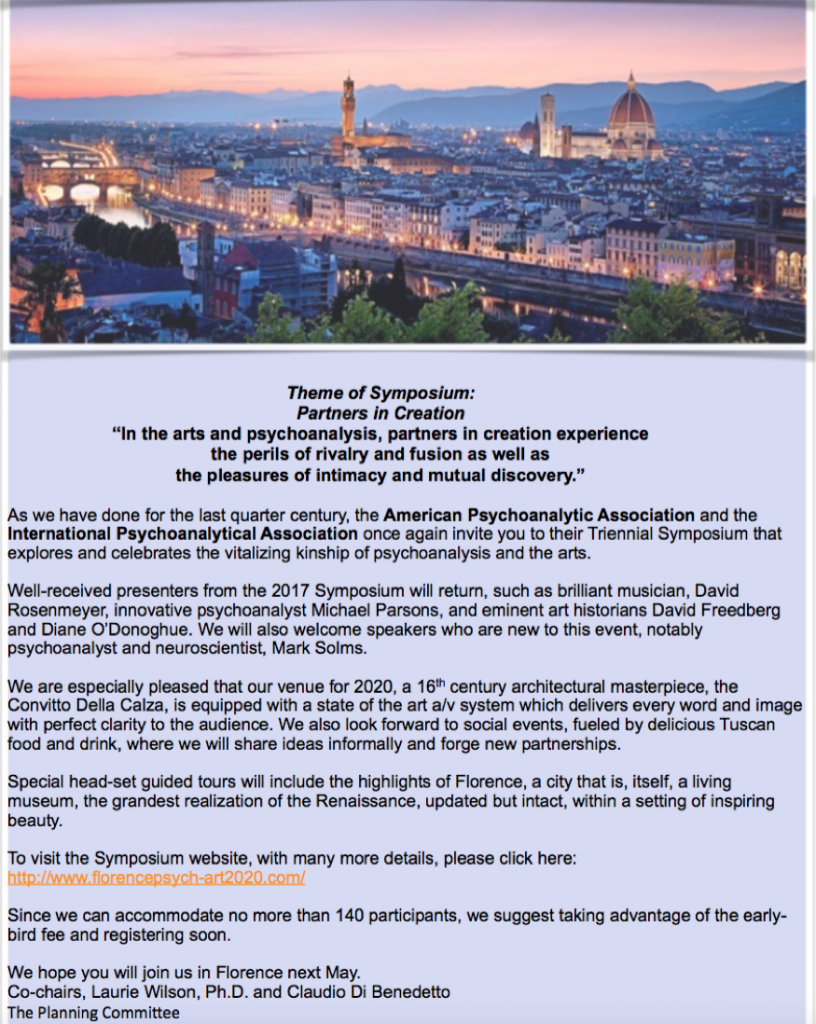 Theme of Symposium:
 Partners in Creation. "In the arts and psychoanalysis, partners in creation experience the perils of rivalry and fusion as well as
the pleasures of intimacy and mutual discovery". 
Please click here to visit the Symposium website for further information about this event.