Arnold Pfeffer Center for Neuropsychoanalysis – October 2018
Exploring ideas on "Repression and Defense" raised at the 19th Annual Congress of the International Neuropsychoanalysis Society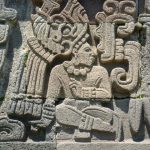 Come to the Pfeffer Center on Saturday, October 6, to discuss the stimulating and generative presentations at NPSA Mexico City 2018
If you were at the Congress, you know how exciting and provocative the talks were.  Leading researchers and thinkers on memory, inhibition, and repression — including Cristina Alberini, Michael Anderson, and Nikolai Axmacher — presented a range of evidence and models of brain/mind function that relate to repression.  Is the process conscious or unconscious, voluntary or involuntary?  Is repression the same or different from suppression?  Does repression lead to the reduction, or the persistence, of traumatic memory?  What kinds of memory is involved – episodic, procedural, emotional?  And how are various brain mechanisms involved, including inhibition of hippocampal activity, or increased alpha frequency?
Refresh your memory about the talks, or listen to them for the first time, and then come chew on these complicated but deeply meaningful questions together.    Click here to listen to audio and download presentations.
Join us at the
Arnold Pfeffer Center for Neuropsychoanalysis
of the New York Psychoanalytic Society and Institute
247 East 82nd Street
New York City
October 6, 2018
10 a.m. – noon
free to the public
ALL WELCOME!
Oh, and please note!  No CMEs/CEs are being offered for this meeting.
As we do for discussion meetings, we are keeping it simple — coffee and tea will be served, but no nibbles.