Instincts, Drives, and Affective Consciousness
A Laplacian Neuropsychoanalytic Perspective
Please note – this event is not hosted
by the Neuropsychoanalysis Association – for any questions
regarding registration please contact Adam Hinshaw (DSPP President) at: adam.hinshaw@gmail.com
Please join the Dallas Society for Psychoanalytic Psychology on Zoom for
their Winter Workshop
Presented by
John Dall'Aglio
9am-12pm
Time Zone: CST
(3 CE CREDITS)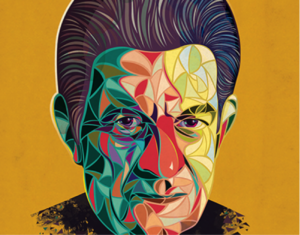 This presentation will consider the neuropsychoanalytic taxonomy of the drives from a Lacanian perspective. Rather than adopting the common Lacanian criticism of (homeostatic) instinct versus drive (and jouissance), Dall'Aglio proposes that this dichotomy is no longer scientifically tenable. From his Lacanian neuropsychoanalytic perspective, drive is the aberration of instinct, the formal structure of inherited instinctual systems that are derailed from their homeostatic course. Such aberration is not an accidental effect of external circumstances; this instinctual derailment is part and parcel of affective consciousness. This talk will describe the neuroscientific and Lacanian arguments for understanding drive as the aberration of instinct. Such an immanent critique problematizes a straightforward interpretation of the neuropsychoanalytic thesis of the "conscious id." Rather than seeing the upper brainstem as the fount of affective consciousness, in a Lacanian lens, the upper brainstem is a fount of jouissance – the paradoxical excess of tension outside the managerial capacities of the ego. The source of consciousness is paradoxically external to the self-reflective conscious ego. Several theoretical and clinical implications follow from this position. First, Dall'Aglio will highlight the distinction between affect and jouissance. Then, he will discuss how language in the Lacanian sense of the symbolic register affect even at the most primitive levels of the upper brainstem. This abandons the commonplace cognitive-affective dichotomy and bears clinical implications for working with the motoric aspect of speech.
Bio:
John Dall'Aglio is a PhD student in clinical psychology at Duquesne University. His theoretical and clinical research work explores the link between psychoanalysis and neuroscience, especially Lacanian neuropsychoanalysis. His research interests also include the study of linguistic patterns in neurologic patient speech and the teaching of neuropsychoanalysis, especially in undergraduate education.
Learning Objectives:
1.   Describe an alternative to the traditional drive-instinct dichotomy, where drive is the structural aberration of instinct.
2.   Apply the distinction between affect and jouissance to Solmsian neuropsychoanalytic drive theory.
3.   Consider the clinical implications of Lacanian neuropsychoanalytic drive theory.
Logistical details:
To register, please visit the DSPP website at the following link:
https://www.dspp.com/members/signup/4BjEMszO 
·               Select the Winter Workshop option, which is as follows:
o   Winter Workshop-John Dall'Aglio (Non-Member) – $50.
·              Fill out the rest of the form and follow the direction to submit your credit card payment.
·               The Zoom link will be emailed to registered participants approximately 24 hours prior the workshop. 
·               Please feel free to sign-in and socialize with other professionals before the event at 8:45am.