London NPSA/UCL Lecture Series
Neuropsychoanalysis Twenty Years On

Professor Oliver Turnbull, Bangor University, Wales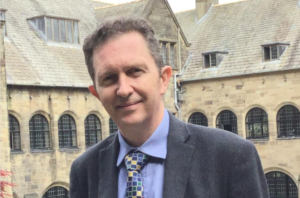 Registration is now closed.
Please click here to view the video of this event.
Start time in selected time zones


Abstract
We are now 20 years from the formal 'foundation' of neuropsychoanalysis: through a society, a journal, an annual congress, and the publication of a key book. This talk surveys issues that chart this period. Firstly, the question of whether or not the field has been a success? Using a metaphor from ecology, the talk considers four themes: the people involved in the process, the methods used by the field, the theoretical underpinnings, and the objects of study. Secondly, there is the question of why this period in history sees a period of flourishing? This includes themes such as: why the field has become more popular in both the neuroscientific and psychotherapy communities, which core elements of psychoanalysis (drives, unconscious mental life, defence, first person mental life) have been at the heart of this success, whether things depend on a zeitgeist or the influence of remarkable individuals, and even the matter of how the field is named? The talk considers the ways that the field might develop in the future: which elements have been under-investigated, and where the field might seek to improve and develop in the future.
Bio
Professor Oliver Turnbull is a neuropsychologist (and a clinical psychologist), with an interest in emotion and its many consequences for mental life. His interests include: emotion-based learning, and the experience that we describe as 'intuition'; the role of emotion in false beliefs, especially in neurological patients; emotion regulation, and the neuroscience of psychotherapy. He is the author of a more than 150 scientific articles on these topics, and (together with Mark Solms) of the popular science text 'The Brain and the Inner World'. For a decade he was Editor of the journal Neuropsychoanalysis, and Secretary of the International Neuropsychoanalysis Society. He is a Professor of Neuropsychology in Bangor University, where he is also Deputy Vice Chancellor.