NPSA Congress – San Juan 2022
The 21st Annual Congress of the International Neuropsychoanalysis Society

NEUROPSYCHOANALYSIS: IMPLICATIONS FOR
CLINICAL TECHNIQUE

at the Puerto Rico Conservatory of Music
(Conservatorio de Música de Puerto Rico)
951 Avenida Ponce de León, San Juan, Puerto Rico 00907-3373
Covid-19 test no longer required for travel to the U.S. 
(Click here to read the alert on CDC website.)
See below for information about Covid protocols
at the meeting, and for those traveling.

This meeting will be simultaneously live-streamed.
Click here for registration (both in-person and streaming).
Special keynote speaker
Nancy McWilliams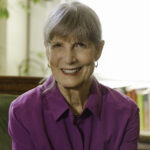 In the early years of neuropsychoanalysis, we were cautious about making direct recommendations for applying neuroscientific findings to everyday clinical technique. We found that our neuroscientific models were largely, and perhaps surprisingly, consonant with psychodynamic models of mental functioning; so, no specific changes seemed to be called for.
As we enter our third decade, however, our understanding has deepened. Some neuropsychoanalytic hypotheses have now emerged that seem to have direct implications for clinical technique with non-neurological patients. Also, many of us have found, upon reflection, ways in which neuropsychoanalysis has implicitly and subtly affected our clinical work. These private revisions remain to be explicitly articulated and explored. In fact, psychotherapy in general abounds with clinical challenges that could be productively illuminated by recent advances in neuropsychoanalysis. In this spirit, this conference creates a space to communicate and evaluate the ways in which neuroscientific research findings are influencing and might further influence our clinical work.
Attendance at the Congress requires being fully vaccinated against COVID-19. Participants must wear masks indoors at all times, except when giving a presentation. Boosters are not currently required. Additional requirements for travel to the U.S. also apply, including the list of vaccines being accepted by the U.S. for international travel – for more details, please visit https://www.cdc.gov/coronavirus/2019-ncov/travelers/noncitizens-US-air-travel.html and see the list of accepted vaccines by clicking here. For any additional rules for travel to Puerto Rico, please also visit https://www.discoverpuertorico.com/info/travel-guidelines. The COVID policies for the Congress are subject to change if U.S. and/or Puerto Rico rules change.
In the (hopefully unlikely!) event of new government-imposed restrictions on travel due to pandemic developments, full refunds or credits for in-person registration fees will be offered. Any registration may be cancelled for any reason up to July 1 for a full refund. After July 1, we will not be able to offer refunds for registration (including for any individuals who become unable to travel due to a positive Covid test or other personal circumstances), but will offer credits towards future events. For any additional questions about Covid policies, please email us at support@npsa-association.org.
Details on pre-Congress Meet & Greet,
and post-Congress discussion, coming soon.
This Congress will provide CPDs for medical doctors, psychologists, and social workers for in-person attendance. Credit hours and programme will be available soon.  The CPD accreditation is provided by The CPD Certification Service.