Starving the Self in Order to Exist
Embodied Selfhood in Eating and Personality Disorders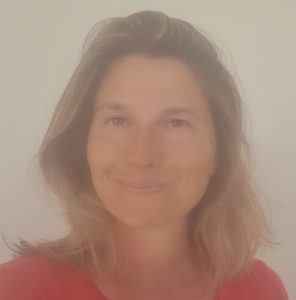 Aikaterini (Katerina) Fotopoulou, PhD
Registration is now closed.

Please click here to view the video of this event.
Start time in selected time zones

The neurobiological regulation of eating, and of metabolism more generally, is of fundamental homeostatic importance. However, eating restriction is increasingly pursued to achieve certain societal body ideals despite documented risks for adverse physical and psychological effects. These health risks are even greater in psychopathologies like Anorexia Nervosa (AN) that has the highest mortality rate of any psychiatric illness (Arcelus et al., 2011). It is important to understand the biopsychosocial factors that drive restrictive eating across the healthy population and psychiatric diseases. What causes people to restrict their food intake even when faced with severe health risks? In this talk, I will consider that an important answer to this question lies in the fact that in humans feeding, and bodily survival more generally, is not a job only for the individual, but rather tight, embodied couplings between the individual and its social and cultural environment, from the cradle to the grave. I will present empirical findings from several studies, pointing to the fact that in disorders such as anorexia nervosa or borderline personality disorder there is a profound, 'intolerable uncertainty' about being able to regulate the body's adiposity and other homeostatic and emotional needs in an autonomous way, which in turn results in rigid behavioural eating restrictions, or self-harm as the only active ways to feel a sense of 'control' and 'efficacy' over one's own body.
Biographical note
Aikaterini (Katerina) Fotopoulou, PhD, DCPsych, is a Professor in Psychodynamic Neuroscience at University College London. Her lab focuses on topics and disorders that lie at the borders between neurology and psychology, funded initially by a Starting Investigator Grant 'Bodily Self' and more recently a Consolidator grant 'METABODY' from the European Research Council. Katerina is the Treasurer and co-founder of the International Association for the Study of Affective Touch (IASAT), the Co-Chair of the International Convention of Psychological Science (ICPS) programme committee, the past Secretary of the International Neuropsychoanalysis Society, and the editor of the volume: Fotopoulou, A., Conway, M.A., Pfaff, D. From the Couch to the Lab: Trends in Psychodynamic Neuroscience. Oxford University Press, 2012.
Katerina has received several awards for her research, including the Distinguished Young Scientist Award (2014) by the World Economic Forum and the prestigious Early Career Award of the International Neuropsychology Society (2016). For details on research projects and more than 100 scientific publications see www.fotopoulou.com.