Workshop with Mark Solms – Mexico City
Neuropsychoanalytic Training Workshop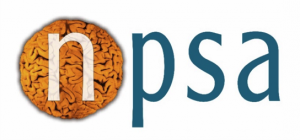 A PRACTICAL INTRODUCTION TO NEUROPSYCHOANALYSIS:
CLINICAL IMPLICATIONS

Venue
Universidad Intercontinental
Av de los Insurgentes Sur 4303, Sta Úrsula Xitla, 14420 Ciudad de México, CDMX, Mexico

With this workshop attendees will accumulate credit for a clinical register being established by the International Neuropsychoanalysis Society. Completion of the workshop will count towards qualifying criteria for placement on the register, though there will be additional requirements (to be formally announced). 
Cost:  250 USD. Students 200 USD
Location:  Auditorium Francisco Xavier
Enquiries: Daniela Flores Mosri at ppsicoanaliticadfm@gmail.com or npcdmexico@gmail.com
To register, please scroll to the bottom of this page.
PROGRAMME
DAY 1:
THEORETICAL LESSONS
Session 1 (10:00 – 12:00)
The affective basis of consciousness (the conscious id)

The unconscious nature of cognition (the unconscious ego)

Working memory: the role of consciousness in cognition
Session 2 (12:30 – 14:30)
Consolidation, automatization and repression (the 'cognitive' and 'dynamic' unconscious)

Reconsolidation ("consciousness arises instead of a memory trace")

Repression and defense (the return of the repressed)
Session 3 (16:00 – 18:00) 
Life's problems: a taxonomy of drives, instincts and affects (implications for psychopathology)
DAY 2:
CLINICAL LESSONS
Session 4 (10:00 – 12:00)
Implications of the conscious id for the 'talking cure'

Why our patients suffer mainly from feelings

The meaning of symptoms

The actual task of psychoanalytic treatment

Countertransference (affective and object-relational dimensions)

Why transference interpretation is mutative

Why psychoanalytic treatment takes time: 'working through'
PRACTICAL EXAMPLES
Session 5 (12:30 – 14:30)
First case presentation (by a workshop participant) and discussion
Session 6 (16:00 – 18:00)
Second case presentation (by a workshop participant) and discussion
To begin registration, please click on an "Add" button below.