We are delighted to announce the launch of our new learning platform
 NPSA Learning is an interactive web-based platform for educational programming. NPSA Learning provides a unique forum for leading researchers and clinicians to showcase their knowledge about the brain and the mind, from both psychodynamic and biological perspectives.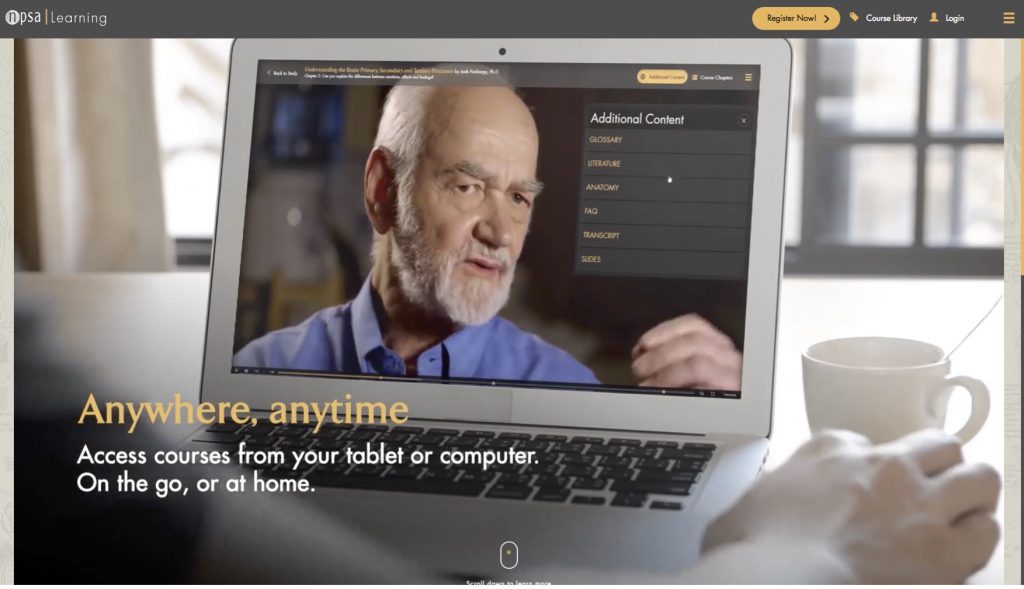 Navigate a new series of easily accessible video-based courses by a range of well-known authorities, from disciplines including neuropsychology, neurology, psychiatry, clinical psychology, and psychoanalysis.
Each course is comprised of chapters, with assessments at the end of each in order to test one's knowledge. Explore additional content, including scientific and scholarly literature, glossary definitions, transcript functionality, and images and slides to illustrate concepts visually – all making the courses accessible to a wide audience. The easy-to-use platform allows you to navigate between course chapters to immediately find content of interest.
As part of the NPSA Learning experience you will also have your own personalized "My Study" account page that will direct you immediately to the place where you previously left off. Track your progress, and see your current and completed courses, as well as courses yet to be explored.
Five courses by the late Professor Jaak Panksepp are currently available:
An Introduction to Affective Neuroscience
Understanding the Brain: Primary, Secondary and Tertiary Processes
Understanding the Brain's Metabolic and Neuronal Functioning
Affective Neuroscience: Origins and Key Insights from Jaak Panksepp
An Introduction to the Basic Emotion Command Systems
New courses will be added to the platform on a regular basis.
Upcoming courses include:
The (Conscious) Id Today (by Professor Mark Solms)
The Scientific Standing of (Neuro)psychoanalysis (by Professor Mark Solms)
The Interpretation of Dreams and the Neurosciences (by Professor Mark Solms)
The Neurobiology of Sensitive Periods (by Professor Francis Lee)
Discounted prices are offered to NPSA Society members.
NPSA Learning is open to professionals and academics seeking to further their career development, as well as any individual looking to enrich their understanding of the brain-mind connection. NPSA is currently working to achieve accreditation with various professional education groups to offer relevant continuing education credits (e.g., CME credits for U.S.-based MDs).
Please click here to access NPSA Learning.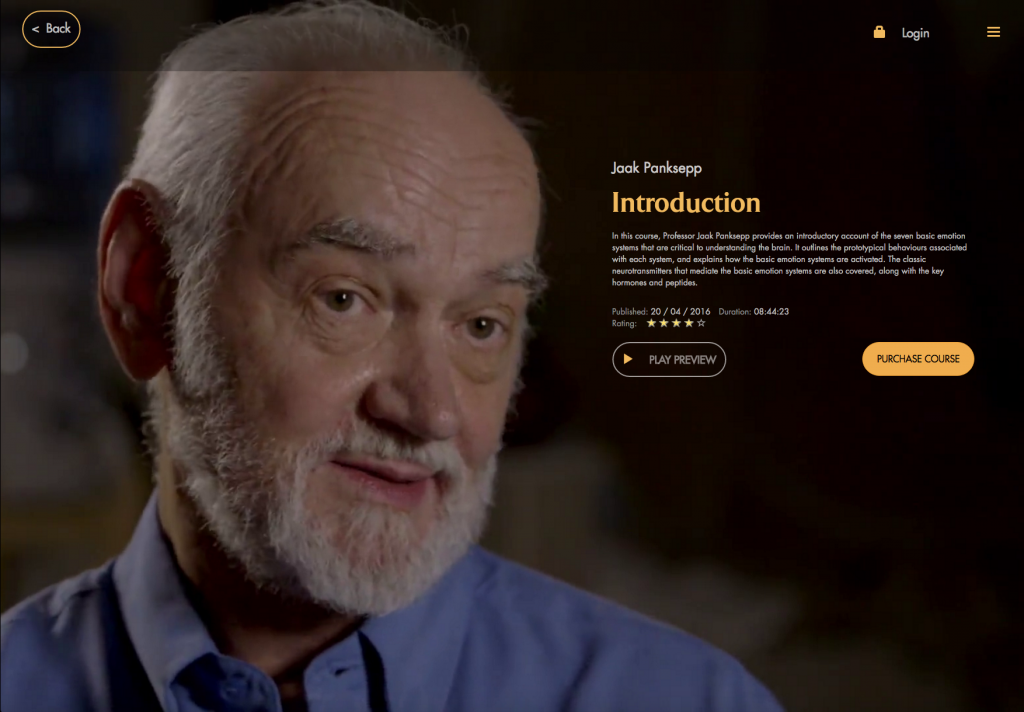 We are asking for donations for the newly created Panksepp Research Prize in honour of the late Professor Jaak Panksepp and his outstanding scientific contributions. This distinguished prize will be awarded to an early or mid-career researcher. It is open to any topic that focuses on affective neuroscience.
To make a donation, please click here and then navigate to the bottom of the page. Please specify that your donations is for the Panksepp Research Prize.