Dialogues on Aggression with Ephrem Fernandez
An Integrative Approach to Regulating Maladaptive Anger: From Prevention to Resolution
.
Ephrem Fernandez, Ph.D.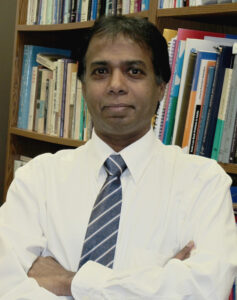 Please click here to view the video of this event.
Friday, October 15, 2021
Start time in selected time zones

The webinar will be 2 hours long.
Anger has a place in one's emotional repertoire but it can clearly become maladaptive. By examining multiple dimensions of anger experience and expression, it is possible to identify "anger disorders" ranging from intermittent explosive disorder to passive aggressive personality disorder. In this webinar, anger is viewed as a process – from its point of elicitation to its point of resolution. Accordingly, regulating anger can also be organized along a temporal continuum. Specific techniques are applicable to prevent the very onset of anger, followed by a host of strategies to intervene on anger once it is ignited, and finally another set of options for addressing residual anger. Although they hail from contrasting schools of psychotherapy (e.g., behavioral, cognitive, and experiential), these techniques are highly compatible and amenable to integration in a sequential manner. Treatment outcome is evaluated on the basis of empirical evidence from multiple studies. New prospects for online delivery of this integrative approach are highlighted. Finally, mention is made of the ongoing practical challenges in efforts to reach those in need of help with dysfunctional anger.
Bio
Ephrem Fernandez is Professor of Psychology at the University of Texas at San Antonio and visiting professor at the University of California Berkeley. His research has been funded by the Guggenheim Foundation and the National Institutes of Health. On the topic of anger, aggression, and violence, he has presented workshops and invited talks at several conventions of the American Psychological Association and at venues in Europe, Australia, North America, South America, and Asia. He is the editor of "Treatments for Anger in Specific Populations" (Oxford University Press, 2013). With about 100 publications in scholarly outlets (e.g., Clinical Psychology Review, Clinical Psychology & Psychotherapy, Aggression & Violent Behavior) as well as media interviews (e.g., National Public Radio), he is recognized as an international expert in anger in everyday life and the concomitant problems of aggression and violence in clinical and forensic contexts.
Dialogues on Aggression
This online series, hosted by the Neuropsychoanalysis Association, convenes experts from a number of disciplines – evolutionary biology, neuroscience, psychodynamic psychiatry, developmental psychology, sociology and criminology, for a fascinating exploration of this timely topic. Aggression is a fundamental human impulse, and violence an extreme manifestation of it. While aggression is an enduring and universal phenomenon, it has taken different forms throughout history, and in different cultural and societal contexts. The unique challenges we face in the 21st century require more community and global collaboration than ever before. And yet, the stability and harmony of families, communities, and society at large are dangerously undermined by the rise of interpersonal violence, mass shootings, xenophobia, and radicalization.
CPD credits: 2
(Please click here for further information regarding CPD credits.)
Registration is now closed. See you at a future event!