Dialogues on Aggression with Otto Kernberg
Aggression - Some Controversial Issues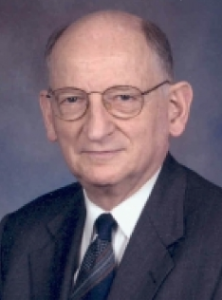 Please click here to view the video of this event.
Wednesday, July 21, 2021
Start time in selected time zones
The webinar will be 2 hours long
This presentation will explore Freud's theory of the death drive, its clinical base, and a critique based on Panksepp's neurobiological affect theory.  It will relate temperamental disposition and trauma as major etiological factors in hypertrophy of aggression and describe the mental mechanisms of early defensive operations that determine structural intrapsychic manifestations of aggression. Clinical syndromes reflecting severity of pathological aggression will be outlined, with a brief overview of the strategy of respective treatments.
Dialogues on Aggression
This online series, hosted by the Neuropsychoanalysis Association, convenes experts from a number of disciplines – evolutionary biology, neuroscience, psychodynamic psychiatry, developmental psychology, sociology and criminology, for a fascinating exploration of this timely topic. Aggression is a fundamental human impulse, and violence an extreme manifestation of it. While aggression is an enduring and universal phenomenon, it has taken different forms throughout history, and in different cultural and societal contexts. The unique challenges we face in the 21st century require more community and global collaboration than ever before. And yet, the stability and harmony of families, communities, and society at large are dangerously undermined by the rise of interpersonal violence, mass shootings, xenophobia, and radicalization.
CPD credits: 2
(Please click here for further information regarding CPD credits.)
Registration is now closed, to facilitate receipt of Zoom information for participants.  See you at a future event!