New Developments in Neuroscience and Psychoanalysis – Fabrizio Benedetti
The placebo effect: How words and drugs share a common mechanism of action

New Developments in Neuroscience and Psychoanalysis Series
This exciting online series hosted by the Neuropsychoanalysis Association showcases the cutting-edge knowledge that is currently emanating from neuroscientific disciplines and the field of psychoanalysis. The series includes presentations from leading authorities that will enhance neuropsychoanalytic understanding, while at the same time inspire our multidisciplinary community. The series will demonstrate the amazing variety of topics that are relevant to the fascinating field of neuropsychoanalysis.
Fabrizio Benedetti, MD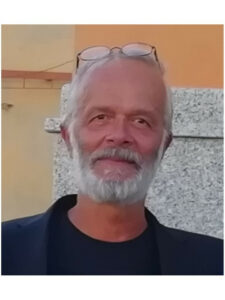 Friday, April 28
11:00 a.m. – 1 p.m. (Eastern Daylight Time)
Please click here to view the recording of this event.

Start time in selected time zones


The webinar will be 2 hours long.
Although placebos have long been considered a nuisance in clinical research, today they are an active and productive field of research and, because of the involvement of many mechanisms, they can actually be viewed as a melting pot of concepts and ideas for neuroscience. For example, brain mechanisms of expectation, anxiety, reward are all involved, as well as a variety of learning phenomena, such as Pavlovian conditioning, cognitive and social learning. There is also some evidence of different genetic variants in placebo responsiveness. Overall, the concept that is emerging today is that the doctor's words and drugs share common mechanisms of action. The understanding of these mechanisms has important clinical implications and applications.
Bio
Fabrizio Benedetti, MD is Professor of Neurophysiology and Human Physiology at the University of Turin Medical School, Turin, Italy, and Director of Medicine and Physiology of Hypoxia at Plateau Rosà, Switzerland. He has been nominated member of The Academy of Europe and of the European Dana Alliance for the Brain. He is author of the book Placebo Effects (Oxford University Press, 3rd Edition, 2020), which received the Medical Book Award of the British Medical Association.

CPD credits: 2
(Please click here for further information regarding CPD credits.)
Want to join the Society? Or not sure you are a member? Click here.