New Developments in Neuroscience and Psychoanalysis: Marco Onofrj
Critical thoughts on the omission of psychoanalysis in the tentative redefinition of functional neurologic disorders

New Developments in Neuroscience and Psychoanalysis Series
This exciting online series hosted by the Neuropsychoanalysis Association showcases the cutting-edge knowledge that is currently emanating from neuroscientific disciplines and the field of psychoanalysis. The series includes presentations from leading authorities that will enhance neuropsychoanalytic understanding, while at the same time inspire our multidisciplinary community. The series will demonstrate the amazing variety of topics that are relevant to the fascinating field of neuropsychoanalysis.
Professor Marco Onofrj, MD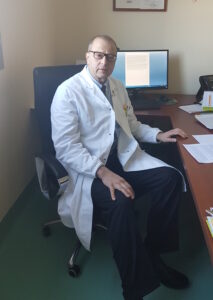 Saturday, 25 November
11 a.m. (EST- Eastern USA)
Start time in selected time zones


This webinar will be approximately two hours long.
Registration is now closed.

In recent years, some neurologists reconsidered their approach to Medically Unexplained Symptoms and proposed Functional Neurologic Disorders (FND) as a new entity, claiming that neurology could offer alternative treatment options to the psychotherapies provided in psychiatry settings. FNDs, for this purpose, should include only the disorders listed as Conversion from the Somatic Symptom and Related Disorders (SSRD) group. The present review analyzes the rationale of this position and challenges the arguments provided for its support. The review also discusses the systematization of these disorders as provided by public health systems. It outlines risks stemming from economic support and public funding uncertainty, given their negligible epidemiological dimensions resulting from the parcellation of SSRD. The review underlines the unresolved issue of Factitious Disorders, which are in the same SSRD category of the international classification but are, nonetheless, overlooked by the theoretical proponents of the FND entity. Comorbidity with other psychiatric disorders is also analyzed. I propose a model that supports the continuum between different SSRD conditions, including Factitious Disorders. The model is based on the emergence of feigned death reflex and deception from frontal lobe dysfunction. Finally, this talk will summarize the wealth of historical psychiatric and psychodynamic approaches and critical reviews. It will also put in context the categorization and interpretation efforts provided by the most eminent researchers of the past century.
Bio
Professor Marco Onofrj started to work as a young MD in psychiatry in the years when antipsychiatry was the dominant culture and dismissal of asylums was the mission. These early years were, in Italy, troubled by political turmoils and by repeated strikes by the Red Brigades. Consequently, as any honest neurotic personality, Marco was not confident of what, or how well, he had learnt at university and he therefore applied for the ECFMG, passed it, and asked for work experience in the USA. There he had a chance to work with I. Bodis-Wollner and M.Yahr and to access a widely international milieu of renowned neuroscientists. His interests were therefore readdressed to neurology and neuroscience, and he began his scientific production in animal models of neurologic diseases, in cognitive event related processes, neurophysiology and clinical neurology. In the late eighties he returned to Italy, built neurophysiology and neurocognitive laboratories, and in 1998 was first appointed chairperson of a neurology clinic. In 2008 he moved to a bigger clinic and was in charge of the coordination of neurology, neurosurgery and psychiatry. He is retiring on the 1st of November 2023. Beyond the standard Cite score of 12500 and H index of 60, which he considers misleading metrics, Marco Onofrj is proud of his studies on neurophysiology of the visual system in rats and monkeys, and on the human topography of brain electric signals, which were published in the top scientific journals of the time, and of his clinical studies on akinetic crises in Parkinson disease, on somatoform disorders in Parkinson disease and lewy body dementia, and on hallucinations. Yet, he was not forgetting his early cultural background and his interest in psychoanalysis that was cultivated with the support of Filippo Maria Ferro, former head of psychiatry at his university. This background, and his love for punctilious searches of old clinical papers, prompted his disappointment when he discovered that a new trend in neurology was pretending to cancel all psychodynamic understanding of somatoform disorders.
Professor Onofrj has served on the scientific advisory boards of GlaxoSmithKline, Novartis, Lundbeck, Eisai, Valeant, Medtronic, and Newron; has received speaker honoraria from Zambon, the World Parkinson Congress, the Movement Disorder Society, and the Atypical Dementias congress; publishing royalties from Springer; was an invited guest and lecturer for the Mental Disorders in Parkinson Disease Congress; serves on the editorial board of Medicine (Baltimore); has been employed as a speaker for Boehringer Ingelheim, GlaxoSmithKline, UCB, and Zambon; and has received research support from the Italian Ministry of Health and the Italian Ministry of Education.
CPD credits: 2
(Please click here for further information regarding CPD credits.)