The Separation Distress Hypothesis of Depression
An Update and Review

Douglas Watt, Ph.D.
The Separation Distress Hypothesis of Depression:
An Update and Review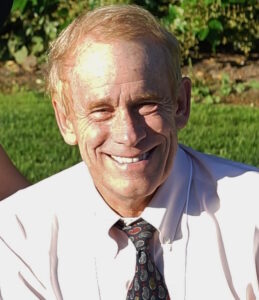 11 a.m. (EDT- Eastern USA)
Registration for this event is now closed.
Please click here to view the video of this event.
This webinar will be approximately two hours long.
Start time in selected time zones

The separation distress hypothesis of depression was formulated more than 10 years ago (Watt and Panksepp, 2009), offering an affective neuroscience perspective on our most common and most costly mental health condition, and as an alternative to molecular reductionism in mainstream psychiatry in the United States. Our hypothesis constituted a neurobiological and neuroscientific extension of Spitz and Bowlby's classic work on depression as a process intrinsically related to attachment and loss, offering a social brain-centric theory of depression still mostly lacking in contemporary psychiatry, while potentially integrating a diverse range of psychological and neurobiological findings in both clinical and preclinical models. 
Our separation distress hypothesis (Watt and Panksepp, 2009) posited three core ideas: 1) that depression was evolutionarily conserved and a basic vulnerability within the social-affective endowment of mammalian brains, reflecting, among other relationships, a conserved relationship between separation distress ('GRIEF') systems and 'SEEKING' systems ('generalized motivational arousal'), the disinhibition of which might explain depressive illness; 2) that this depressive mechanism functioned to adaptively shut down and delimit protracted separation distress, which could be potentially harmful to infant mammals in several distinct ways, and thus could be protective in a circumscribed/delimited form, explaining its widespread conservation in mammals in response to prototype stressors; 3) that this process, like other selected processes, had no single biological 'lever' and instead was instantiated though a complex panoply of interactions involving many transmitter systems, including classic amines, GABA/glutamate, neuropeptides, cytokines, and hormones. 
This review tracks several developments in the last 10 years, including several new biological therapies and their implications for illuminating mechanism(s) of depression, particularly psilocybin, ketamine and rTMS. Additionally, recent research validates the effectiveness of psychotherapy, including psychodynamic approaches, which may have more lasting prophylactic value in relationship to depression than just pharmacology alone, and yet psychotherapy has been increasingly neglected as a principal intervention, while SSRIs described by primary care physicians have become the predominant treatment. We examine also recent neuroinflammatory perspectives on depression, which may complement rather than contradict social defeat/social loss perspectives, emphasizing the relevance of a pro-inflammatory lifestyle milieu in Western societies to the explosion of depression as perhaps the leading health problem of modern times.  We examine evidence for a pervasive gene environment mismatch in Western societies.
The separation distress hypothesis of depression generates a wide range of testable predictions. Progress remains to be made on many fronts, including resolving our current nosological confusion about subtyping, biomarkers, and better understanding gene-environment and epigenetic interactions. Most critical, however, might be a greater public health and healthcare appreciation of the biological and not just mental health impact of our primary relationships, and its first corollary, the destructive effects of trauma, abuse, neglect and chronic social isolation. All of these create potent, lasting and penetrant forms of separation distress, driving depression and a host of common comorbidities. Secure attachment is both a psychological and biological necessity for all humans, and its loss and traumatic disruption may constitute a fertile ground for depression in all its forms.
Bio
Dr Douglas Watt was trained in psychology and neuropsychology at Harvard University and Boston College, completing his PhD studies in 1985 after getting a BA in 1972 at Harvard and a Master's Degree in Psychology at Northeastern in 1976. Over the past 40 years of a varied clinical practice, he has served as Director of Clinical Neuropsychology at two local Boston teaching hospitals, and has been on the faculty of the Boston University School of Medicine for more than 20 years. He was also a faculty member at the Boston Graduate School of Psychoanalysis and Institute for the Study of Violence for several years, teaching doctoral level courses on affective neuroscience and its implications for the mental health sciences. He had a teaching and community faculty appointment at Harvard Medical School for seven years, teaching a yearly course for postdoctoral fellows, neurologists, psychiatrists, and neuropsychologists in clinical neuroscience, neuroanatomy, and neurodegenerative disorders in Cambridge MA from 2007 until June of 2013, and also an Adjunct Professor appointment at Lesley University, also in Cambridge, MA, teaching behavioral neuroscience and biological psychology in their graduate school program in psychology. 
He suffers, as one colleague described, from a "deplorable excess of interests". He has always believed in the value of the 'big picture overview', and credits Marcel Mesulam with providing a lucid model early in his career for benchmark scientific reviews of complex and challenging subjects, when he was exposed in his doctoral program to the brilliant first chapter by Marcel in his 1985 classic textbook, Principles of Behavioral Neurology. This cemented a long-term interest in both clinical neuroscience and in scientific writing. Committed to teaching and the clarification of scientific concepts and findings, he has given over 100 talks to local, national, and international groups on clinical syndromes in neuropsychiatry and neuropsychology, and on topics in cognitive and affective neuroscience. He has contributed roughly 80 peer-reviewed articles and reviews, and over a half dozen book chapters, on varied subjects in neuroscience and neurobiology, covering the biology of aging, the neurobiology and neuropsychology of depression, the neurobiology of Alzheimer's disease and other neurodegenerative dementias, and the neurobiology of delirium and confusional states. He counts as one of the great privileges of his professional career a 2+ decades-long collaboration and friendship with preeminent neuroscientist Jaak Panksepp, with whom he shared many projects, including many affective neuroscience seminars, a half-dozen or more publications, and an edited volume on the neurobiology and psychology of empathy, published by Nova Science just before Jaak's untimely death in 2017.
CPD credits: 2
(Please click here for further information regarding CPD credits.)
Want to join the Society? Or not sure you are a member? Click here.